MSEC Collaborating to Support Kellogg Institute plus Special Session on Developmental Education
The Mathematics and Science Education Center is collaborating with the National Center for Developmental Education to support ten participants' registration for the nationally known Kellogg Institute. The Kellogg Institute draws together a variety of scholars and practitioners in post-secondary developmental education. For 2021, the institute occurs online June 28-30 with a variety of topics, including:
Student Success in Rural Communities by Dr. Andrew Korlcich and Dr. Vanessa Sansone
Developmental Education Policy by Dr. Russ Hodges
Corequisite Course Design/Implementation by Dr. Denise Lujan and Dr. Meredith Sides
Coping with Trauma and Mental Health in Challenging Times by Dr. Jason Lynch and Dr. Shawn Ricks
Equity in Developmental Education by Dr. Chauntee Thrill
Dr. Hunter Boylan will introduce the program, and Program Moderators will include Dr. Patti Levine-Brown, Barbara Calderwood, Amanda Rogers, and Katharine Johnson.
The Institute usually carries a fee of $250 for registration to include all sessions. The MSEC is sponsoring ten participants to participate in the Institute. Applicants should complete the registration form available at this link.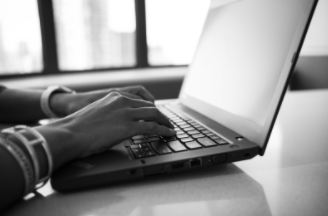 ---------
Special Sessions on Corequisite Courses and Developmental Education
No Room for Doubt: Moving Corequisite Support from Idea to Imperative
Monday, June 28, 2021 - 4:00 - 5:00 PM

Presented by Bradon Protas, Strategy Director with Complete College America

Corequisite support has been demonstrated to increase student success at multiple levels and reduce or even eliminate institutional performance gaps for racially minoritized students. Complete College America will share learnings from their recent publication, No Room for Doubt: Moving Corequisite Support from Idea to Imperative, which is informed by their work to scale corequisite support in more than a dozen states. This will include best practices for shifting policy, creating conditions for change, implementing proven strategies, and refining those approaches over time.
Supporting Student Success at Appalachian State University: Co-requisite/Support Courses and Developmental Education
Tuesday, June 29, 2021 - 4:00 - 6:00 PM
Facilitated by John Sevier, Ph.D, Senior Lecturer and Graduate Teaching Assistant Coordinator, Department of Mathematical Sciences, Appalachian State University and Katharine Johnson, Director of University Tutorial Services, Student Learning Center, Appalachian State University
This session will provide an opportunity to start a conversation among Appalachian State University educators interested in increasing the success of students in historically difficult, introductory courses in which undergraduate students are expected to perform well in order to progress in their major and/or meet their program's requirements. Participants will gain an awareness of current models being implemented to support underprepared students through the integration of academic courses and learning support services, as well as, the benefits and challenges associated with thesesupport experiences.