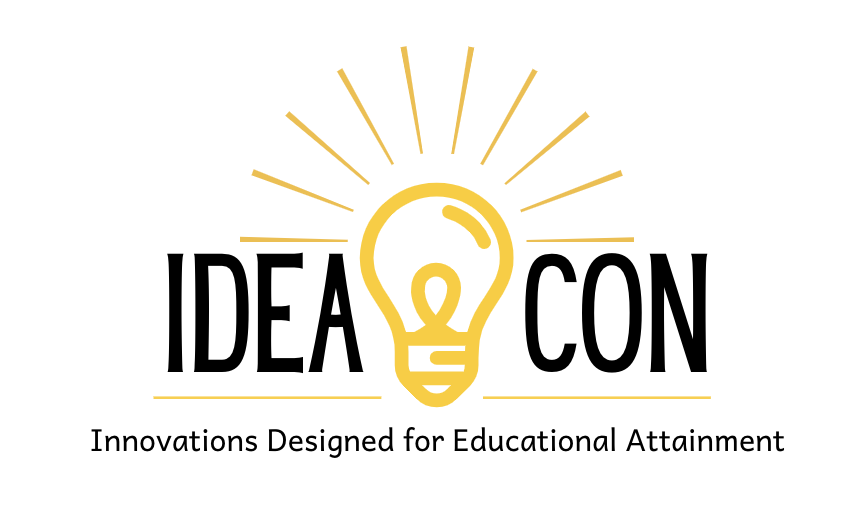 2020 marks the offering of the first annual online conference, titled IDEA-CON, hosted by the Reich College of Education at Appalachian. Sessions will be offered for educators of all levels, from beginning teachers to teacher educators and will combine brief resource sharing, 30-minute idea discussions, panel conversations, and plenary speakers in both live and pre-recorded formats. And best of all, this conference is FREE!
Registration can be completed by going to this link. Click to register and complete the provided form. You will receive an agenda, information for managing the online platform, and information related to renewal credits as we near the conference dates. Registration by Monday, July 27 provides you guaranteed access to our dedicated IDEA-CON 2020 Facebook Group and makes you eligible for raffles during the conference!
IDEA-CON is cohosted by the Mathematics and Science Education Center, the Office of Field Experiences, and the Public School Partnership. Sessions will begin to be available on July 30-31 but will remain open to participants for at least three months. You can participate in professional development at your own pace and interact with others in a closed Facebook group for more ideas and sharing. In addition, closed captioning services will be provided for sessions where possible.
A central theme of equity and inclusion for all learners guides the collection of live plenary speakers. Additional submitted sessions will be pre-recorded and will share information and ideas that teachers will find relevant today, on topics such as:
STEM - Ideas for the classroom
STEM - Engagement
Classroom management
Lesson planning
Effective collaborations with others
Using assessment data effectively
Remote learning strategies that engage students
Communicating with parents
Effective instructional strategies
Trauma sensitive classroom strategies, social-emotional learning

Volunteer Information: Online conferences still take planning & work.Interested in volunteering?Visit https://forms.gle/XKwbXutumqar8FRW7 for more information.