STEAM Expo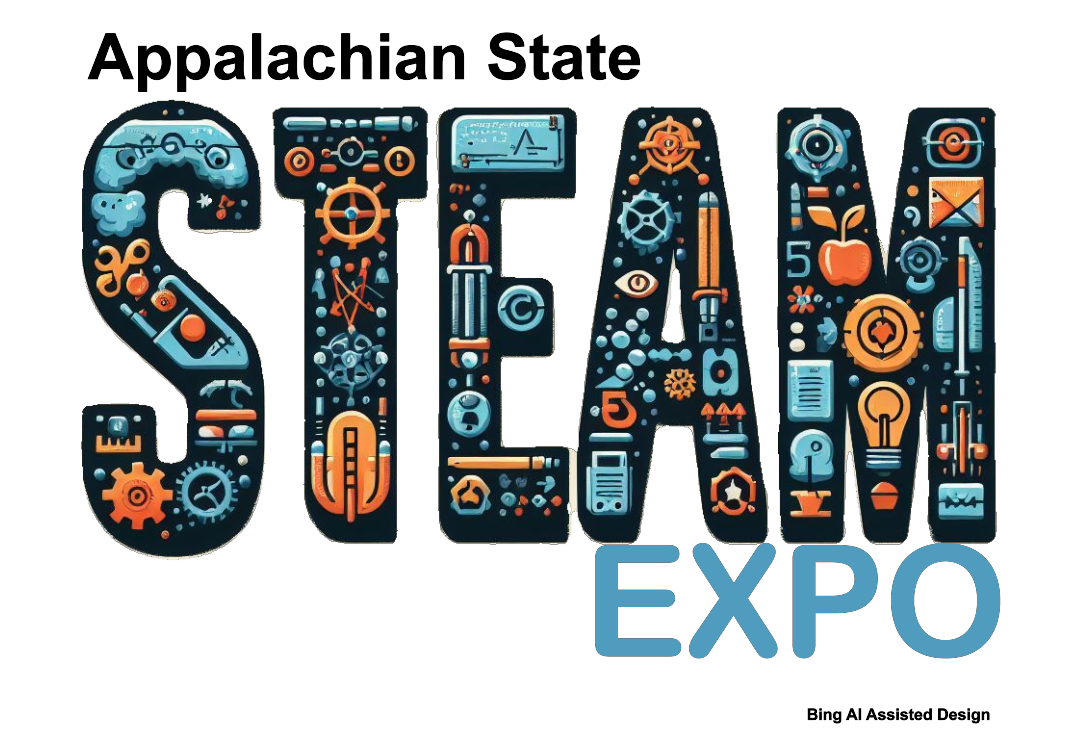 The STEAM Expo is the largest single outreach event at Appalachian State University, reaching 1500+ middle and high school students each year! This event combines interactive displays, campus tours, and on-stage demonstrations to connect students directly to faculty, staff, and students in STEM fields at AppState. School groups register in the spring to participate in this event, currently scheduled for Tuesday, April 9, 2024.
If you are a school group wanting to register, please visit this link. Note: Registation will open for STEAM Expo 2024 in the spring semester.
Each school group will receive an agenda prior to the event that provides information for parking, time slots for various activities, and an assigned located for lunch. Registration requests are reviewed on a first-come-first-served basis, and space is limited. The STEAM Expo event will be implemented using the most current guidelines related to health and safety, and updates to those policies will be shared with registrants along with your registration packet. Please note that visitors to the campus will be required to adhere to campus policies related to masking and other procedures, and these policies may be different from those of your school or community. Once registered, you will receive your event agenda by the end of March and given a chance to verify your participation according to the schedule and current policies. Please note that because of capacity constraints, we will only accept up to 1500 participants that day. Once we reach that capacity, we will close the registration form.
STEAM Expo in the news:
Groups MUST be registered for the event and will receive a schedule that provides a structure to the day's activities.
Activities are targeted at middle and high school learners; we will prioritize students in gradeas 6-12 to participate.
All participants must abide by current health and safety policies in place on the Appalachian State campus, even if they are different from those in the participants' home community.
While volunteers will be available to support engagement, groups should plan to provide their own supervision for students, including managing headcounts during the day, transitions between campus locations, and lunch.
---