STEAM Expo 2022
Please note that the capacity of this event has been reached, and the registration form has closed.
The STEAM Expo is the largest single outreach event at Appalachian State University, reaching 1500+ middle and high school students each year!
Registration has reached capacity and is no longer available.
Groups MUST be registered for the event and will receive a schedule that provides a structure to the day's activities.
Activities are targeted at middle and high school learners; we will prioritize students in gradeas 6-12 to participate.
All participants must abide by current health and safety policies in place on the Appalachian State campus, even if they are different from those in the participants' home community.
---
This year, the MSEC is offering two activities in the lead-up to the STEAM Expo on campus. They are:
STEM Faculty & Staff Interviews
We've interviewed several STEM faculty and staff members to learn more about their educational and career paths and how they became interesting in STEM Fields.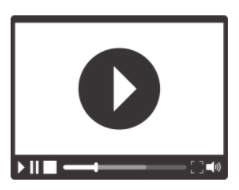 These videos will be released April 1 in conjunction with the month of NC SciFest. Check back here for video links!
Engineering Tomorrow: Video Competition
Are your students interested in responding to the world's challenges, such as global health, the pervasiveness of plastic pollution, and climate change? Engage your students in the Engineering Tomorrow Video Competition and let them showcase their thinking!
There are many challenges in the world that are transdisciplinary in nature and open ended; their solutions require innovation and collaboration. What do you think is the biggest challenge facing our communities? How do we engineer tomorrow to respond to or prepare for those challenges? Tell us your ideas!
Create a video of 15-45 seconds that shares your ideas. You'll want to identify the problem/challenge, tell us why it's an issue, and then share your approach for engineering a response.
Your video will be evaluated based on its level of creativity in addressing the theme "Engineering Tomorrow", addressing the problem at hand, and telling the story of your solutions/ideas. Winning groups will be eligible for a pizza party, and teachers with winning teams may receive materials for their classrooms.
Need ideas about problems? There are fantastic resources available that share what organizations view as the most challenging problems in our future. Take a look at these as resources to get discussions and ideas flowing in your classrooms!
Submit your video for the competition by clicking here. You will be taken to a Google Form to provide information on your group and to submit your video either as a file or a link.
How do Engineers Think? Watch this video for younger students on how engineers think about problems and create solutions.
National Science Foundation Big Ideas: This list of "big ideas" draws on a combination of challenges and opportunities that may be solved through innovative design and problem solving.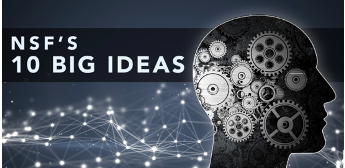 The United Nations Global Issues: The United Nations shares a mix of challenges around the world and offers a variety of resources to get your students thinking and talking.

To see video clips from the 2019 STEAM Expo - the last in -person one! - click here.